A night of good peaceful sleep can benefit your learning, decision-making, and even creativity. Isn't that something we all want?
Well, your pillows play an essential role in determining the quality of your sleep. They have a considerable impact on your overall sleep cycle, and after a long, stressful day, everyone likes to rest their heads on a comfortable pillow that feels cozy and eases your muscles. 
In this article, we'll discuss how a pillow can impact your sleep and how you can achieve an enhanced level of comfort while sleeping.
The Importance Of Adequate Sleep And How A Pillow Plays A Crucial Role.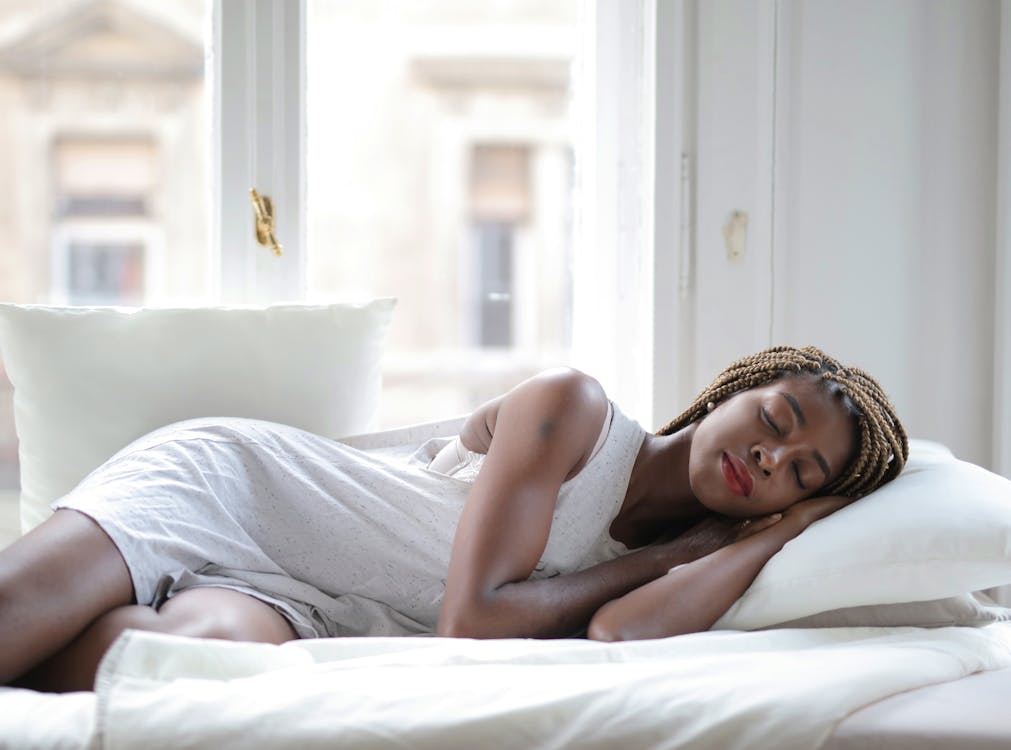 We often underestimate the importance of a comfortable pillow to ensure a good night's sleep. When was the last time you thought about your pillows? We know the answer. Honestly, pillows are like your long-lasting companions! It's not just about your bedroom; suppose you are traveling, you should carry a pillow that helps you sleep well, even in the most awkward of places, like an airplane or an extensive road trip. For this, consider a versatile and comfortable travel pillow to best suit your individual needs. You would be the envy of your travel companions.
We all know people who continuously invest in pairs of Air Jordan sneakers or unnecessary home decor pieces. However, something as essential as a pillow would never make it to their list! Well, if you are one of them, you need to reconsider prioritizing your pillows!
Why Must You Choose The Right Pillow For Yourself?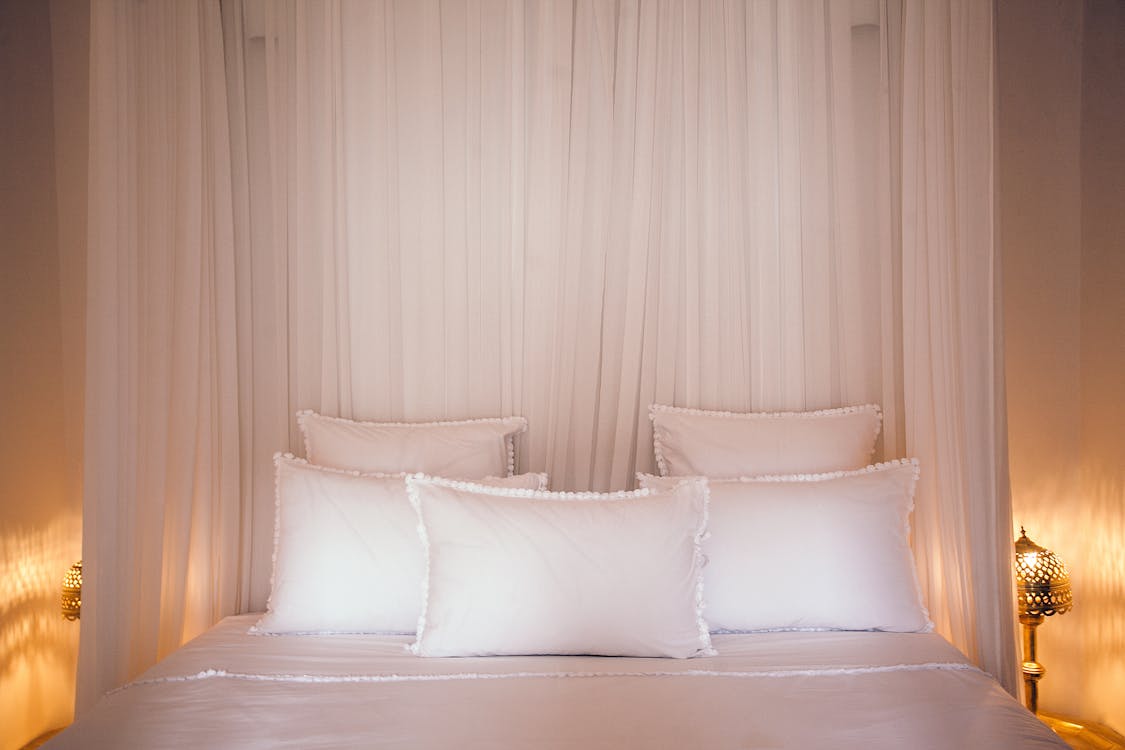 An odd-shaped pillow behind your back at night can lead to muscle strain or muscle pull—however, most people who want to enhance their sleep routine end up focusing on their mattresses. Although mattresses play an integral role in determining sleep quality,

pillows are equally as important

. Therefore, don't exhaust your entire budget on a mattress and bed cover; remember the pillows too! So the next time you see bed

pillows on sale

, consider upgrading for a more comfortable sleep.

A wrong pillow can worsen back pain or may provide inadequate support. You may end up placing your neck at an uncomfortable angle, contributing to neck and back pain. Avoid worn-out pillows, tough pillows, and lumpy ones.

What if you have just bought a new set? Even when your pillows aren't worn out, you might consider upgrading to new pillows that offer

optimum support.

It would be best to remember that a good sleeping posture is vital for a sound sleep. Nobody likes to walk out of their bed in pain and stiffness. Hence, investing in a good set of pillows will help you get a healthy sleep posture, i.e., when your body is aligned, from knees to your hips and throughout the spin to the shoulder.

When your shoulders, arms, and neck don't get appropriate support, you are prone to sleeping in an uncomfortable position. Due to this, many people complain about craning or twisting during sleep. It may cause harm to your lower back and may lead to sleeplessness. Therefore,

buying the right set of pillows is a MUST

!
Have You Ever Bought A Pillow That Changed How You Sleep For The Better?
It might seem astonishing, but choosing a suitable bed pillow plays a crucial role in offering you a good quality sleep which at times may be critical for your body to rebuild its defense system against sickness. But many people ignore this and willingly compromise with their sleeping habits. Some use a flat pillow with no support, while others sleep using a pillow that is either too soft or too hard. However, its repercussions are observed in the morning when most of them wake up with cervicothoracic symptoms (having moderate to severe neck or upper back pain). According to an NCBI survey report, different pillow types and incorrect use produce various waking symptoms and lead to poor-quality sleep. In fact, the people who reported poor sleep quality also mentioned poor pillow comfort.
Given the advancement in sleeping products and technology, many modern bedding products have been introduced in the market to help the consumers choose a suitable pillow and mattress as per their personalized comfort and preferences. All in all, making bedding products, the foundation of quality sleep!
A Pillow Is The Foundation Of Quality And Undisturbed Sleep.
A good sleeping posture significantly impacts how comfortable an individual's sleep would be. Poor posture during the night (or whenever one sleeps) intervenes with the sleep quality, resulting in cervicothoracic symptoms when one wakes up.
A pillow plays a critical role in maintaining a proper sleeping posture by keeping your head aligned with the neck and backbone while sleeping. According to a study by the National Sleep Foundation, the ultimate goal is to keep your head in a neutral position. This posture helps your head to rest squarely on the shoulders. It is neither too far forward nor too far back in this position. If your head or spine is not in a neutral position, you might wake up at once, leading to sleep loss. That's the reason many sleep experts firmly believe that 'a pillow is the foundation of quality and uninterrupted sleep.' And after knowing the cause, you will probably think the same, too.
When Is It Time To Replace Your Pillow?
Generally, one must replace bed pillows within 14 to 18 months. Memory foam pillows (pillows that adjust according to your sleep position) may last longer, up to 36 months. Other than that, spring pillows and feather pillows may serve the purpose for a year. 
If you are still using the pillows that have been in your bed for over five or six years, you are hindering your body from getting the support it needs. Moreover, you are also preventing yourself from getting the sleeping comfort you deserve!
Now, let's think about it practically. Considering you sleep 7-8 hours every day, your pillow would be used over 2500 hours a year! Well, that's not fair, neither to you or your pillow!
But How Will You Check If Your Pillow Is At The End Of Its Lifespan?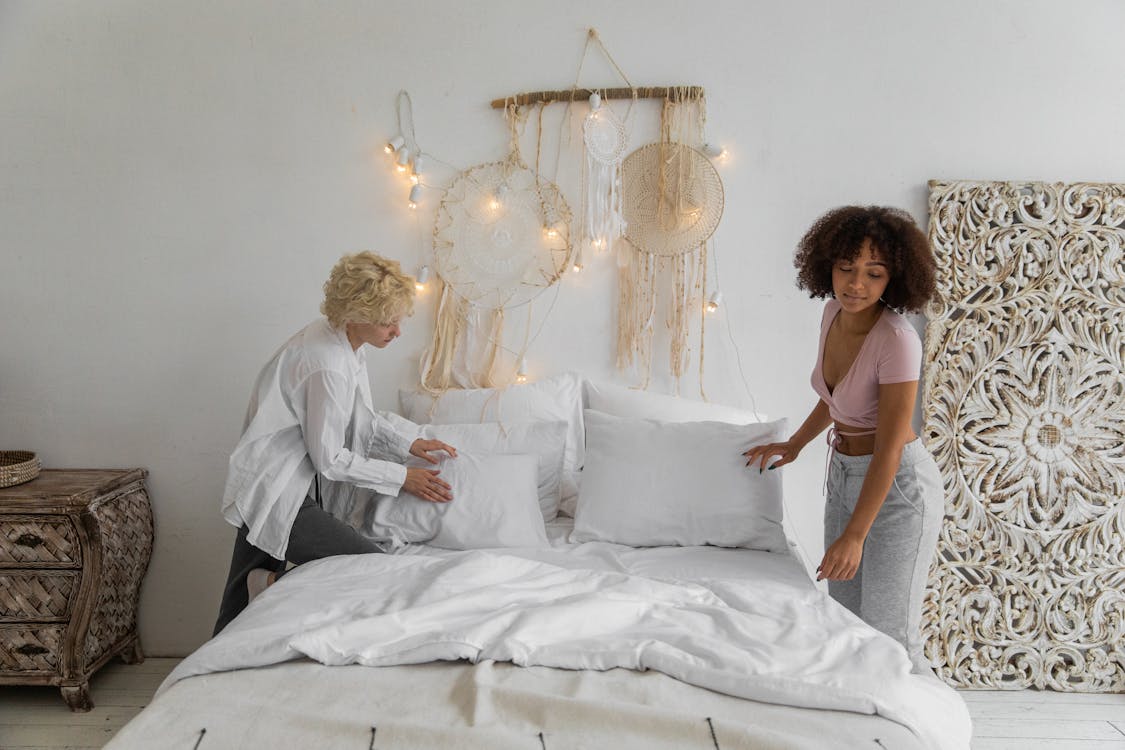 Well, for that, you can perform some simple tests. You can remove the pillowcase and physically examine your pillow for a start. Does it have a foul odor or any stains? Is it lumpy or ripped?
All of these are the signs that you need to replace your pillow. If your pillow has passed this simple examination, you can proceed with the next round – the fold test.
For that, you need to fold your pillow in half. Check whether your pillow lies there folded or springs back to its original form. If the pillow comes back to its original shape, you can consider it; if not, your pillow is dead!
How To Determine The Best Pillow For Yourself.
Well, choosing a suitable pillow will be unique for everyone.. Generally, the one-size-fits-all rule does not apply here. It is better to pick a pillow according to your preferences, requirements, and suitability. For example, if you are looking for the best travel pillow, you must consider how you are traveling, where you are staying, etc. However, here are a few guiding elements that might help you choose the best pillow for yourself.
Check For Fill/Fiber
There are a variety of fill options available for pillows. Although each type has its own merits and demerits, you can choose one depending on your preferences:
Down
Light or soft pillows

Made from either duck or goose fibers

Goose down is softer and more expensive than duck down

Down pillows can be an unsuitable option for those who are hard allergic to down and feathers, especially when the pillows are filled with lower-quality down or feathers.
Synthetic Down or Polyester Fill
Synthetic down pillows are less expensive than hypo-allergenic natural down pillows

These pillows need to be replaced frequently

In terms of softness, they are less soft than natural down pillows
Wool
Naturally hypo-allergenic

Easily resistant to dust bits

Wool pillows absorb moisture from a person's neck and head and regulate the temperature during sleep, keeping you cool in the summers and warm in the winters

They are firm and have longevity
Cotton
Similar to wool pillows in terms of hypo-allergenic nature and resistivity against mold & dust bits

These pillows tend to be flat and firm

Best for the people who have chemical sensitivities
Latex pillows are more firm than down pillows; however, they are still comfortable

Due to their firmness, these pillows hold their size and shape, which means you can't squish them into the position you like

These pillows are also mold and dust bits resistant
Memory Foam
One of the most trending pillows in the contemporary world

Pillows that use memory form easily adjusts to a person's shape

The memory foam in these pillows softens according to your weight and body heat

These pillows also distribute weight equally across their surface

Memory foam pillows are perfect for people having neck and back pain issues

High-quality memory foam pillows are often made with heat-retaining material to regulate the temperature

These pillows can give off an odor of chemicals when they are new.




Fill weight
If you prefer a pillow that takes shape according to how you rest, you should go for a lighter pillow. Down and synthetic pillows come under the lightweight category; however, latex and memory foam pillows are heavier.
Well, quality is a factor that applies to every product and service. For more comfort, longevity, and support, choose the highest-quality pillows for your home. However, when the quality increases, the price also climbs. Therefore, pick the best quality pillow that fits right into your budget.
The pillow size is again something that varies from individual to individual. Generally, a standard-size pillow is adequately large. However, if you still prefer a bigger one, make sure it can keep you aligned while you sleep. Your pillow's thinness or thickness allows you to sleep with your head, neck, and shoulders and make them aligned with your spine, offering you a comfortable sleep. Also, ensure that you use a suitable pillowcase depending on the size of your pillow.
In order to extend the life of your pillows, use natural and breathable fabrics as your pillow covers. Using pillow covers under the pillowcases enhances your pillow's longevity, protecting them against sweat, dirt, and stains.
Looking For A Pillow To ChangeThe Way You Sleep?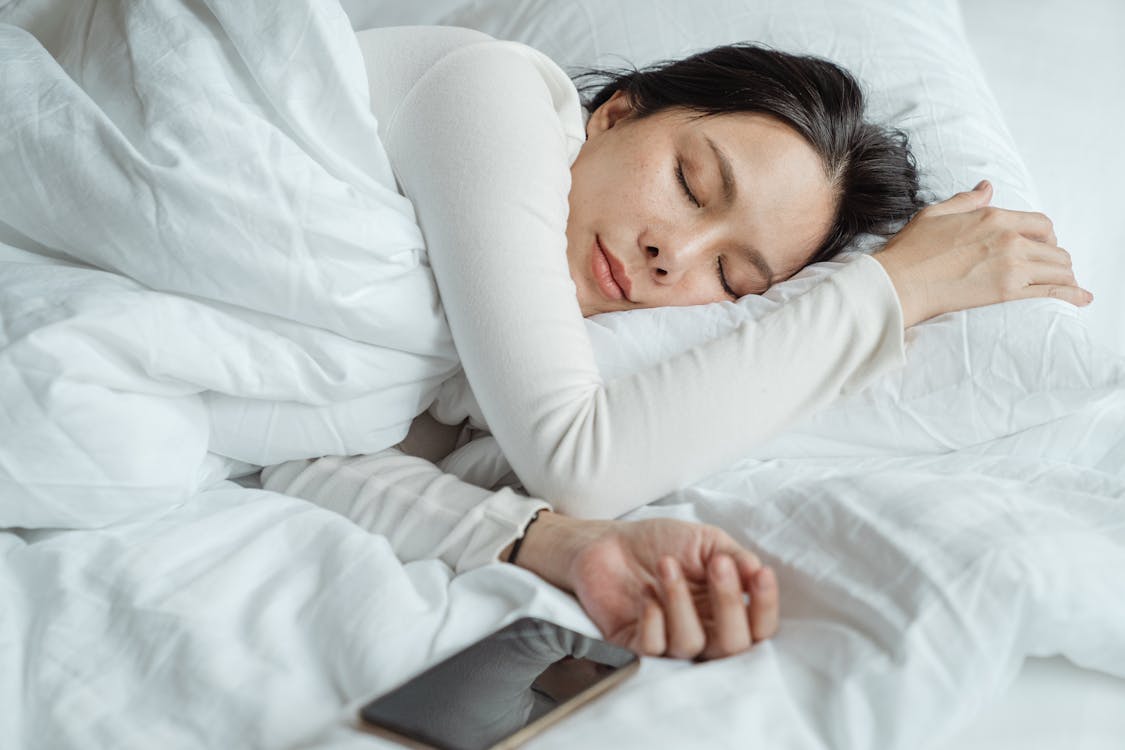 The above information might have made things pretty easy for you. However, if you still face trouble finding the best travel pillow that offers you an ideal balance of support and comfort, here are a few suggestions for you:
Wrap Around
Easily supports head, neck, back, and hips

Contains soft and hypo-allergenic down alternative filling

Best for pregnant women
L-Shape
Supports the neck and back while cradling the head

Great for pregnant women and side sleepers

These pillows contain a Gel Dough formula that helps create softer and cooler foam
Contains soft and hypo-allergenic down alternative filling

It easily wrapped around both sides of the body to offer additional support

These pillows have an ergonomic, U-shape design, making them perfect during pregnancy
Lounge
Get enhanced comfort and support while reading or sitting in bed with a shredded foam interior

Easily supports the upper body, and the armrests help in lowering arm, shoulder, and neck strain

These pillows come with a breathable TENCEL cover
Specifically designed for side sleepers to hold the head while supporting the neck

It also comes with a breathable TENCEL cover

Made of Zoned Dough and available in three fragrances (Lavender, Chamomile, and Peppermint)
Travel
Available in various styles, designs, and material

Perfect for flights, RVs, hotels, cars, buses, and trips

The best travel pillow comes with transportable comfort making every place feel like home
The core of these pillows is made up of Convoluted Dough memory foam

It contains three levels of personalized support that can easily accommodate all the sleeping positions

It feels like high-quality down pillows with no odor, allergens, or sharp feathers
Wrapping Up
Choosing a pillow may seem like an easy task; however, it holds a lot of importance. Before choosing a suitable pillow, it is essential to determine the purpose of buying one. You need to think about the material, shape, and size you want; whether it fits with your bed or not. Other than this, another crucial factor is your sleeping position. Yes, you read it right! Your sleeping position can also influence the suitability of your sleeping pillow.
A firmer and thicker pillow can be your choice if you are a side sleeper. If you prefer sleeping on your back, a flatter pillow with softness as per your needs would be perfect. For a stomach sleeper, it is better to choose a softer pillow.
And still, if you haven't discovered the perfect pillow for you, visit our website and navigate the best pillows for sale that fulfill all your sleeping requirements. After all, at the end of the day, all that matters is a sound sleep, right?